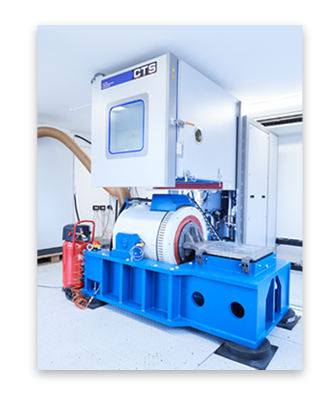 Testing
mechanical testing
Vibration and shock tests are required in various fields. These are, for example, the recommendations for the transport of dangerous goods of the UN or also the automotive industry.
Test specimens in these cases are cells and batteries as well as other components. We perform shock and vibration tests on these test items according to customer specifications. All three spatial directions are covered by serial execution. Optionally, a temperature chamber can be connected to the test bench so that the test specimens are exposed to a temperature profile at the same time. Furthermore, electrical tests are also possible during this time.
While the acceleration is recorded for the control with setpoint and actual value, additional uniaxial acceleration sensors can also be attached to the test specimens.
Do you have special requirements for your test? Contact us, we develop individual measurement setups according to your requirements.