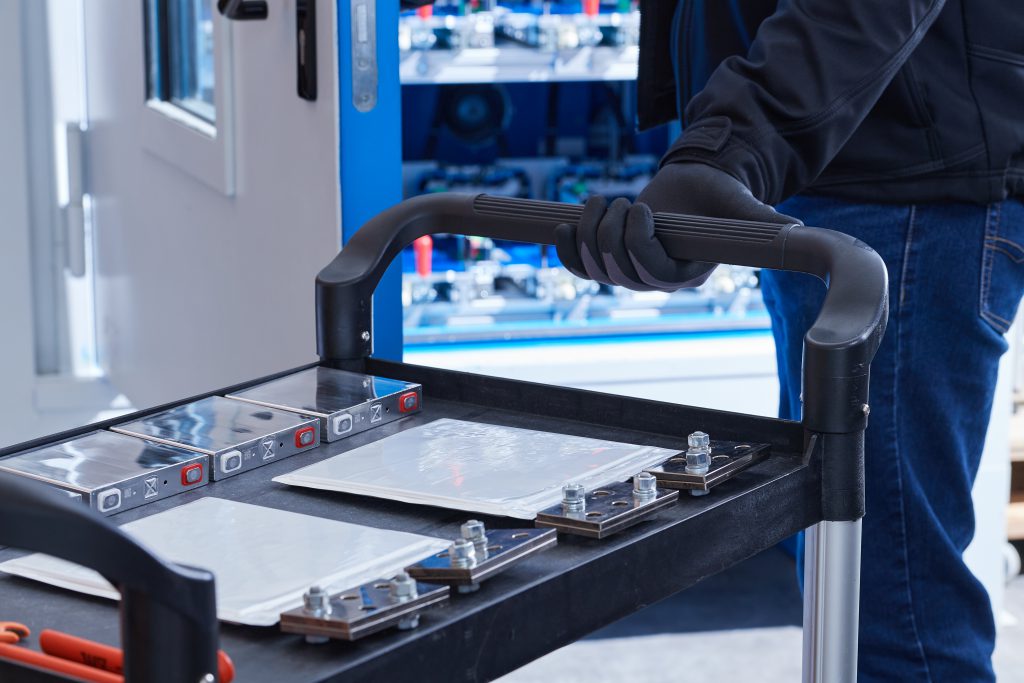 Testing
electrical tests
Electrical testing of electrochemical storage devices enables accurate characterization of important parameters such as energy content, performance, and calendar and cyclic lifetime.
To this end, we develop special test procedures for and together with our customers in order to map and take into account the specific requirements of customer applications as accurately as possible. Measurements according to international standards or company standards are also part of our services. Our test stations are designed according to the relevant standards and can be individually modified to meet the needs of our customers.
The spectrum of test specimens ranges from small single cells (e.g. button cells), starter batteries with cold start currents up to 2,000 A to HV batteries that can be charged and discharged with a power of 240 kW or more. The ambient temperature is individually controlled between -70°C and +250°C by ovens, water baths, temperature or even climate chambers.
Integration of communication (e.g. LIN, CAN) into the test system (BMS communication, battery sensors etc.)
HIL tests
Superposition of ripples for aging investigation or as excitation for resistance measurement of battery sensors
Performance of impedance spectroscopy
Measurement of the expansion of test specimens in test setups
Measurement of force in test setups
Measurement with reference electrodes (e.g. H2 and Hg/Hg2SO4 for lead batteries)
Control of external chargers
Active temperature control of the test specimens with integrated cooling circuit by appropriate thermostats
Measurement of dual storage systems
Individual setups according to customer requirements
Do you have special requirements for your test? Contact us, we develop individual measurement setups according to your requirements.